Meet Our Owner And Chief Sparkle Officer
Homemade cookies will always taste better than store bought. A warm puppy will always melt your heart. Coming home to a clean house that smells fantastic will always put a smile on your face and a spring in your step!
I feel like the luckiest person in the world! After years of working in sales & marketing, I did something I knew nothing about and opened up a cleaning service! One thing I did know is that I wanted to make a difference and have a business where I could be of service to other people. After some trial and error, I got it figured out and I have a fantastic team behind me running everything like a fine Swiss watch! Our work won't cure cancer or bring about world peace but we perform a vital service for people who don't have the time, the desire or sometimes the ability to do it themselves. 
My Sparklers are hard-working, fun-loving people of integrity who will treat your home with care and respect. No Debbie downers here…my Sparklers are upbeat & positive because they love what they do. We aren't a discount service because my cleaners work hard and deserve to be paid well. But don't worry, we won't break the bank, either!
Last but not least, we are fully licensed, bonded & insured. My high-quality Sparklers go through an extensive hiring process including comprehensive criminal background checks & they must agree to random drug testing.
If you'd like a free, no-obligation phone consultation to get pricing, call or email and we'll set that up in a jiffy!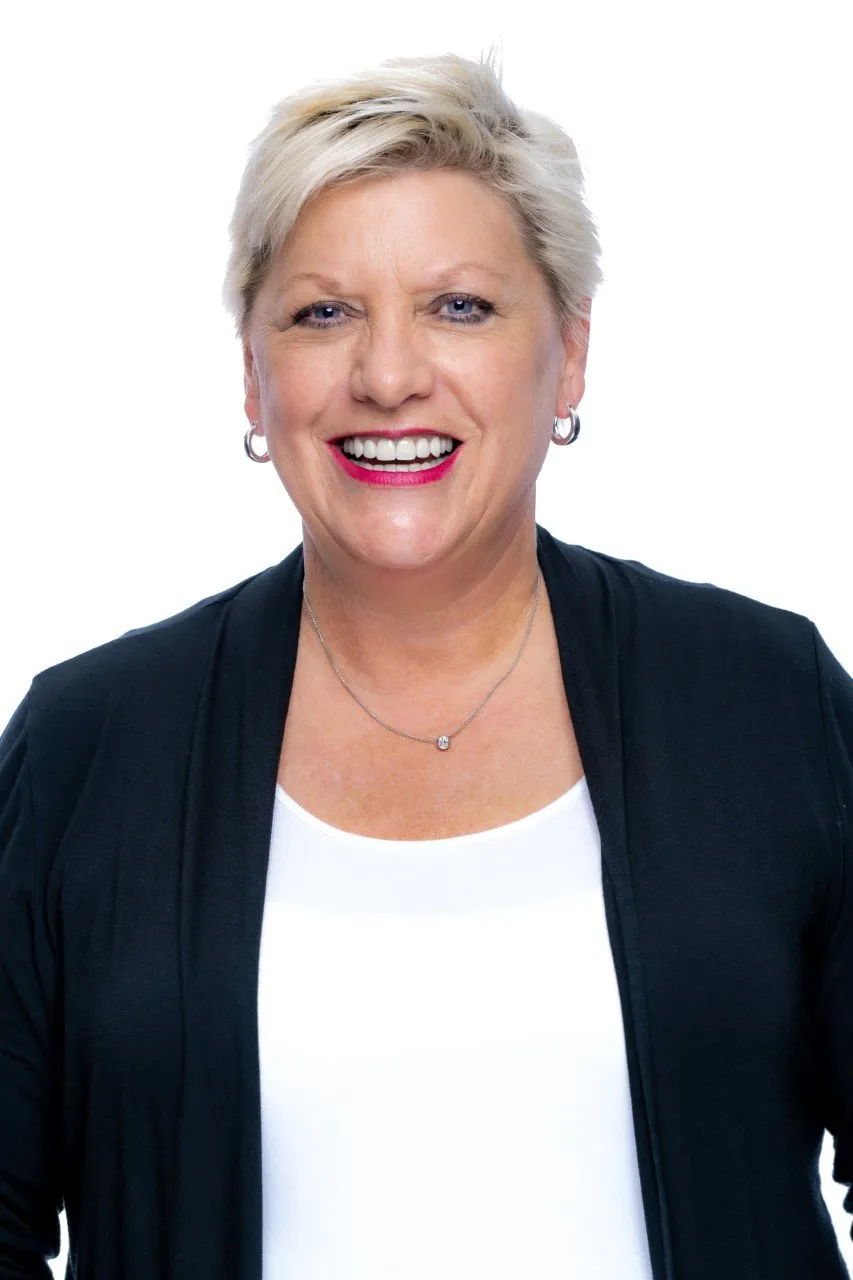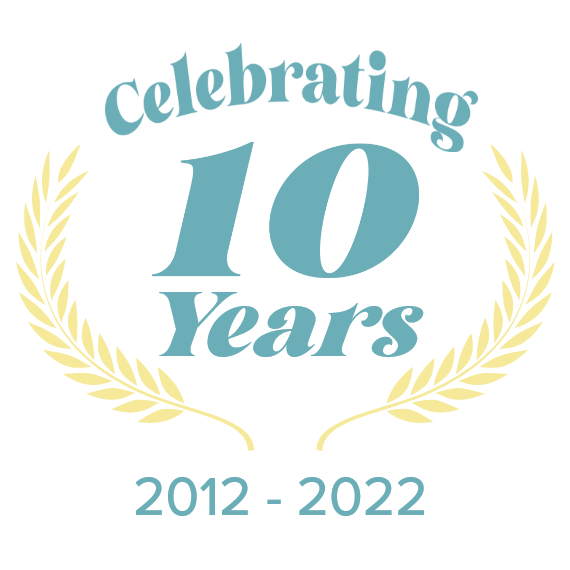 Meet The People That Make It Sparkle
We are committed to being the leading cleaning company in the region and promise competitive prices, professional service and a great experience.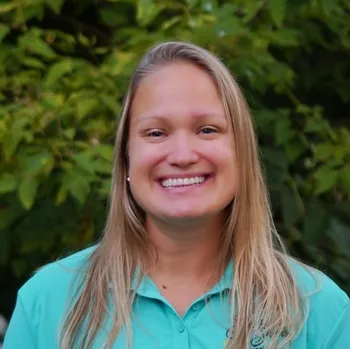 Office Manager
Chelsea
I joined the Sparkle team in November 2019 after almost 10 years of managing Veterinary clinics. I have two children; Addison (9) and Garrison (7). I share my house with my children, my husband Adam, our Boxer/Border Collie mix Zoey, our English Springer Spaniel Lincoln and our tabby cat Pete. In my spare time, I love to run and am looking to sign up for another marathon soon.  I also love to read, hang out with friends, and clean! I joined this team because I remember how happy I felt when I would come home to a clean house! It has been a pleasure getting to know you all over the years and I can't wait to keep building relationships with all of you.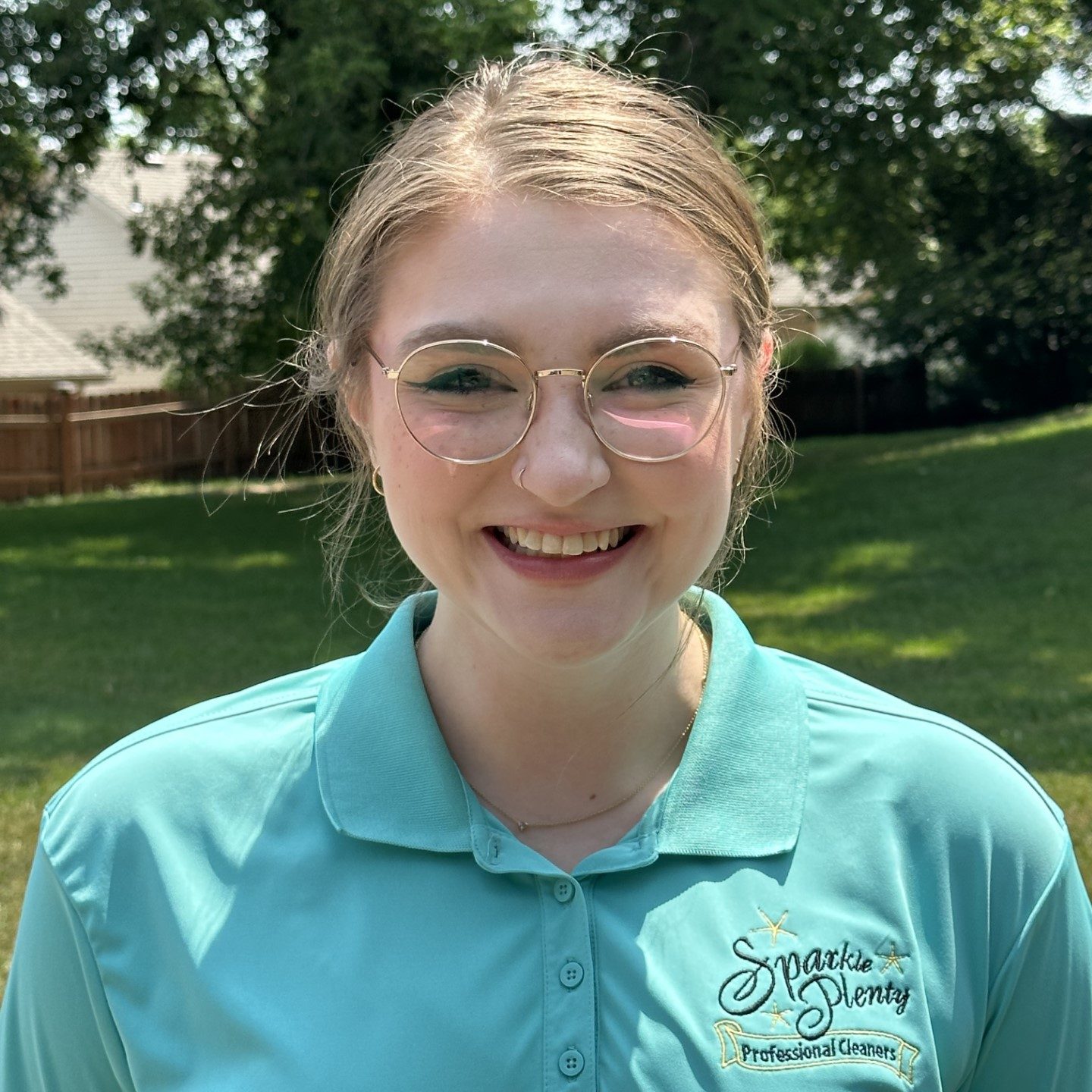 Field Manager
Sarah
Hello there! My name is Sarah, or Captain Sailer to some, and I joined the Sparkle team in 2020, after my husband (Dillon) and I relocated from North Dakota during the height of the pandemic in search of a place we felt like we belonged. Boy, did we find that not only in the Twin Cities metro, but also in our new careers. I started my journey with the Sparkle team as a sparkler and trainer! After a small hiatus early this year, I am back in action and ready to set sail on the SS Sparkle Plenty in my new role!
We purchased our first home in Minneapolis proper last summer and share our space with our best friend (Joe) and two cat children, Marley (6) and Boris (4).
I have been spending most of my days working on interior decorating projects and gardening, but when I have free moments, I love to read anything and everything, go to the gym, work on art projects, create new vegan recipes, go thrifting and estate saling, attend concerts, discover new restaurants and breweries, traveling and attending conventions like Comic Con, and spend time with the people I love... People are my passion!
I am so excited to Sparkle for and connect with all of you!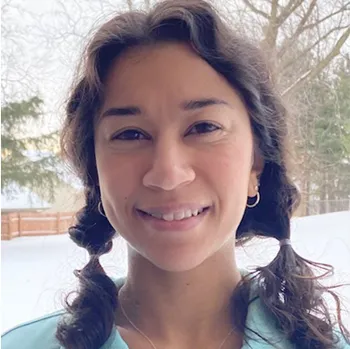 Sparkler
Amber
Hi! My name is Amber and I joined the Sparkle team in December of 2021. I'm born and raised in Minnesota and currently living in Saint Paul with my boyfriend Zedrik. I've always enjoyed cleaning since I was young. I love my twin sister, dogs, and traveling. My hobbies include art, cooking/baking, and flipping homes with my boyfriend for his rental properties. I'm so excited to continue cleaning with Sparkle and very happy to be apart of the team!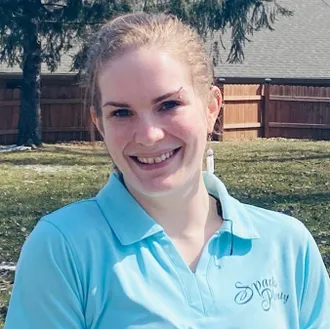 Sparkler
Hannah
Hi! My name is Hannah, and I recently joined the sparkle plenty team in March of 2022! I have a daughter named Rosie (7) and she fills my life with love and adventure. We love to find new things to do around the city or just hang out at home watching Disney movies! In my free time, I love to cook new recipes, read anything fantasy or Sci-fi related, or go to the gym and practice my boxing! I love being a sparkler. Making a positive change in someone's day brightens mine even more!! Lynn and Chelsea are absolutely amazing and I am so excited to be a part of the team!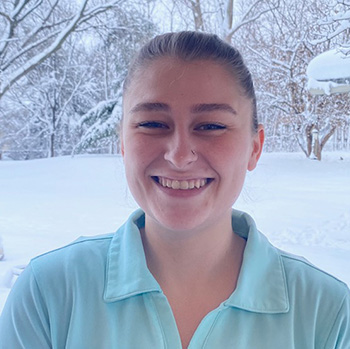 Sparkler
Alesha
Hi!  My name is Alesha and I joined the Sparkle Plenty Team in December of 2022.  (Best Christmas Gift Ever!)  I was born and raised in Hastings, MN.  I moved to California for 4 years where I was a dog groomer but found my way back home to pursue new adventures.  I've also done bartending and delivery driving but my true skill and passion is cleaning.  I don't have many hobbies but most of my free time is spent with friends and family and my 5-year-old husky, Lunatic.  All in all, I'm so excited to be a part of such an amazing team and help people bring that sparkle back into their homes!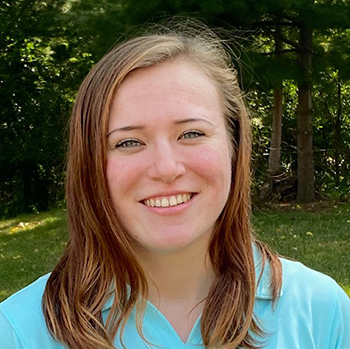 Sparkler
Cady
Hi! My name is Cady and I joined the Sparkle Plenty team in June 2022! I grew up in Wausau, WI and moved to Hudson in Spring 2022 with my boyfriend Jesse, and our two cats, Boba and Jango. We have loved living closer to the cities and giving back to our community in any way that we can. For me, that was joining the Sparkle Plenty team! In my free time, I like to play video games, go to the gym, and enjoy the outdoors. Becoming a part of this team has been a great addition to my life and I can't wait to make your home sparkle!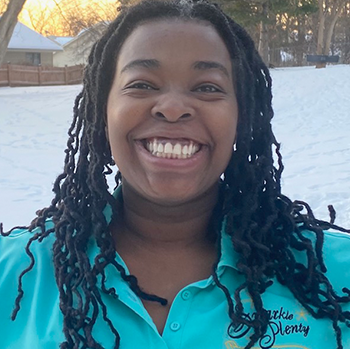 Sparkler
Lynn
Hey you!
Ready to meet a new person?! I'm going to tell you 2 truths and a lie; pick which is the lie…
1. I was adopted from Haiti.
2. My favorite food is Chinese
Cuisine.
3. I had my appendix removed in
Puerto Rico.
Ready?!…I'd never lie to you, They're all true!!! (Big smile)
Hello, my name is Lynn, How can I sparkle for you?!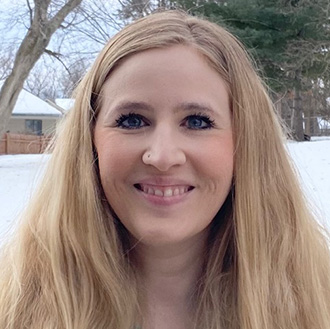 Sparkler
Nicole
Hello! My name is Nicole. I currently reside in Bloomington with my husband, Tristan, 2 handsome boys, Tristan Jr., who is almost 4, and Dax, who is 5 months, and a Bearded Dragon named Mango. I like tattoos, shooting with my husband, and enjoying many family outdoor adventures when the weather cooperates. I also enjoy just being lazy and staying home. That might be my favorite. I was previously general manager at a doggy daycare for the last 8 years and was looking for a change. (If you have any animals they will get all the head and butt scratches they want.) Sparkle Plenty seemed like the perfect fit. I enjoy all the positivity, and look forward to making your home sparkle!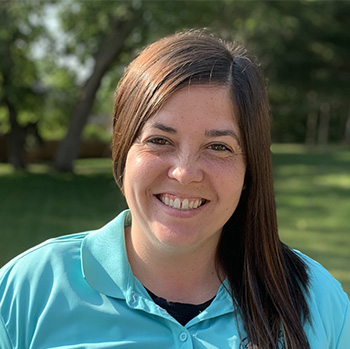 Sparkler
Amber
Hello! My name is Amber. I am brand new to the Sparkle Plenty team (June 2023) and am loving it! I live in White Bear Lake with my Husband Ryan and our 3 kids, Taylor (13), Callie (11), and Landon (7). We also have 3 dogs. Molly (Brittany), Hank (German Short Hair), and our newest addition Frank (French Bulldog) My free time is devoted to my kids and their activities 🙂 We also love to go on family trips! Anywhere from Florida to our family cabin up North. If there is any me time leftover, I love to fill it with reading. I am so excited to be a part of this team and ready to begin this new chapter in my life!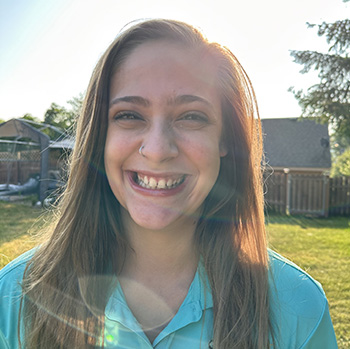 Sparkler
Lex
I'm Lex, and I absolutely love photography! I enjoy taking pictures of everything I see and finding beauty in the little moments. When I'm not taking photos, I'm constantly reading. I get lost in captivating books that take me to different worlds. And I have an adorable cat named Rigatoni! I love playing with him and giving him lots of (definitely wanted) kisses. My life is all about being creative, learning new things, and enjoying the company of my furry friend.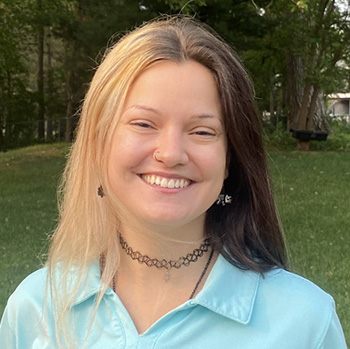 Sparkler
Mary
My name is Mary. I'm from Marine on St. Croix and spent most of my life there. I've been a Sparkler for a little over a month now. My favorite part of being a Sparkler is knowing how much we help people. This job is so rewarding. Being able to come in and help lift that burden from their shoulders when I can!
Sparkler
Selena
I'm Salena, a live music enthusiast who finds inspiration in the rhythm and melodies. When I'm not enjoying live shows, I express myself through painting and drawing, connecting with others through art. Creativity fuels my passion, and I continue to grow on this artistic journey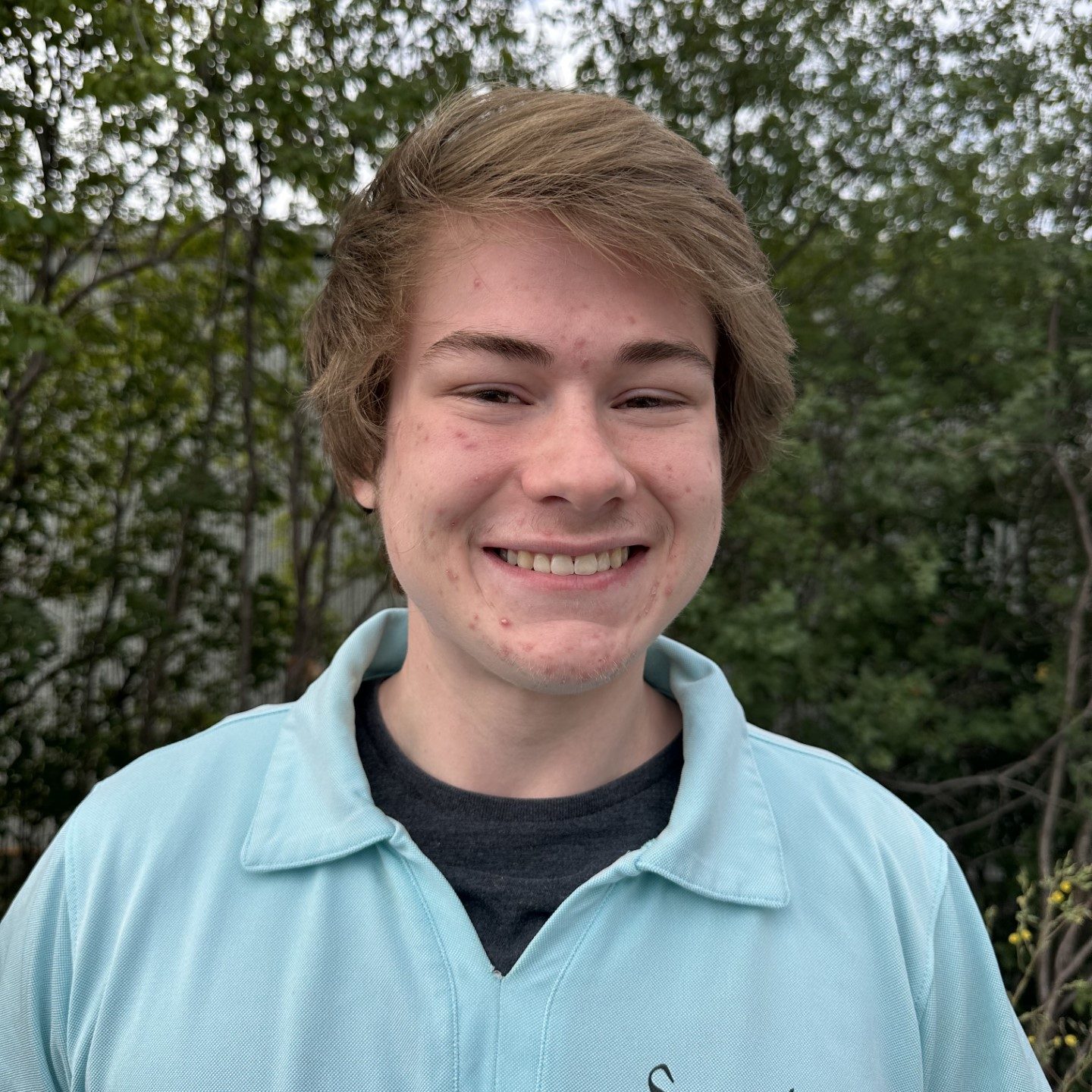 Sparkler
Michael
Hello! My name is Michael. I joined the Sparkle Plenty team pretty recently in July of 2023. I was born in Fairbanks Alaska, but have lived in Minnesota almost all my life. Currently I live in White Bear Lake, and love the area! I live with my brother and his Australian-Shepherd mix puppy named Ryker. I spend my free time outside, I love to be on the water! I am excited to be apart of the amazing Sparkle Plenty team, and look forward to Sparkling for you!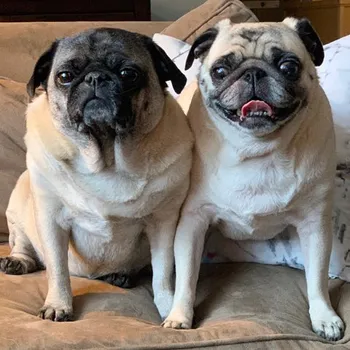 Distraction Officers
Mable & Lily
Hi! We are the official pugs of Sparkle Plenty Cleaners! When it's nice outside we like to go with our mom Lynn and find new clients. We are always there for her and make sure she is never alone! We love all the Sparklers and get lots of attention when they stop by. We model for the Sparkle Plenty Instagram and Facebook page, so make sure to follow us on social media!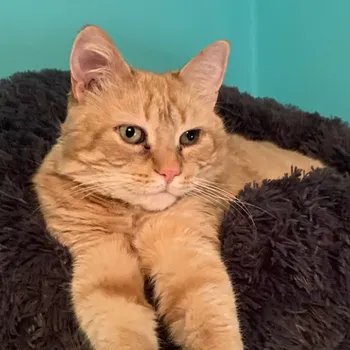 Head Cat In Charge
Pumpkin
Hello, my name is Pumpkin. I make sure to keep all the cats and pugs in line around here. I may be the smallest, but I am in charge! I love to lie in my bed on the file cabinet or under a warm lamp. I let my humans work, but whenever they take a break I am always up for some snuggles.
Pumpkin crossed the rainbow bridge in 2021. She will forever be Head Cat in Charge and is missed everyday.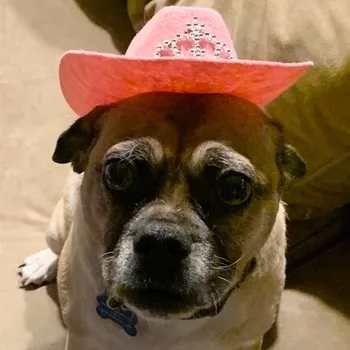 Distraction Officer
Macie
Howdy! I am the newest member of the Sparkle Plenty animal crew. When I came to Sparkle Plenty I was blind and scared. Lynn and her family took me in as a foster and fell head over heels for me. They loved me so much they helped me get my eyesight back!! I love running around outside and seeing all.the.things! I'm still not sure about all these cats around here, but I love my people so much, I'll tolerate those cats!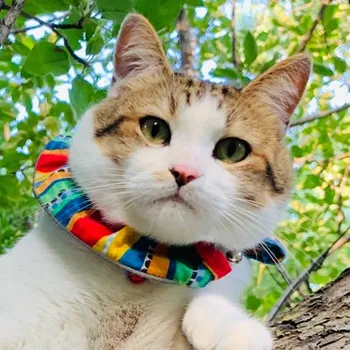 Lead Distraction Officer
Finn
Hi! My name is Finn, I am a fierce hunter, except my human doesn't like me catching birds and squirrels so she dresses me in a silly outfit, but I show her! I make sure to knock everything off her desk and lay on the keyboard so she can't get any work done!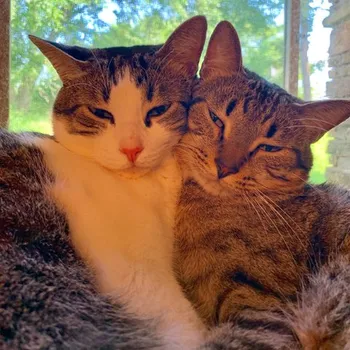 Sparkler
Boo & Earl
Hello! We are Earl and Boo! We love to hang out in the office and try not to cause as much trouble as Finn, but sometimes we just can't help ourselves and take over a desk to get the humans to pay attention to us!