Homemade cookies will always taste better than store bought. A warm puppy will always melt your heart. Coming home to a clean house that smells fantastic will always put a smile on your face and a spring in your step!
I feel like the luckiest person in the world! After years of working in sales & marketing, I did something I knew nothing about and opened up a cleaning service! One thing I did know is that I wanted to make a difference and have a business where I could be of service to other people. After some trial and error, I got it figured out and I have a fantastic team behind me running everything like a fine Swiss watch! Our work won't cure cancer or bring about world peace but we perform a vital service for people who don't have the time, the desire or sometimes the ability to do it themselves. 
My Sparklers are hard-working, fun-loving people of integrity who will treat your home with care and respect. No Debbie downers here…my Sparklers are upbeat & positive because they love what they do. We aren't a discount service because my cleaners work hard and deserve to be paid well. But don't worry, we won't break the bank, either!
Last but not least, we are fully licensed, bonded & insured. My high-quality Sparklers go through an extensive hiring process including comprehensive criminal background checks & they must agree to random drug testing.
"If you'd like a free, no-obligation in home consultation, call or email and we'll be there in a jiffy!
Meet The People That Make It Sparkle
We are committed to being the leading cleaning company in the region and promise competitive prices, professional service and a great experience.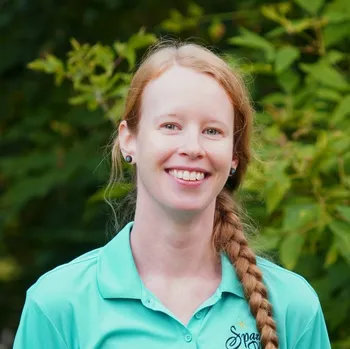 My name is Mindy I have been working with Sparkle Plenty Professional Cleaners since September of 2015. I have two wonderful children! My son Dylan is 9 years old and my daughter Lunya is 3. On my off time the kids and I enjoy trips to the cabin, the beach, and other fun places. A fun fact about me is that I love to try new things, especially food. I put my heart into everything I do.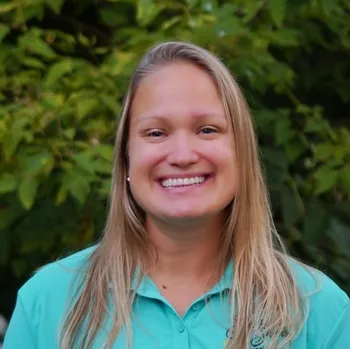 Sparkler & Office Manager
I joined the Sparkle team November of 2019 after almost 10 years managing Veterinary clinics. I have two children; Addison (5) and Garrison (3). I share my house with my children, my husband Adam, our boxer/boarder collie mix Zoey, and our tabby cat Pete. In my spare time I love to run and am actually training for her first marathon in May (Eau Claire Marathon). I also love to read, hang out with friends, and clean! I joined this team because I remember how happy I felt when I would come home to a clean house! I am so excited to continue to get to know all the clients.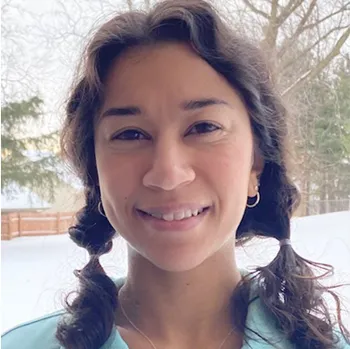 Hi! My name is Amber and I joined the Sparkle team in December of 2021. I'm born and raised in Minnesota and currently living in Saint Paul with my boyfriend Zedrik. I've always enjoyed cleaning since I was young. I love my twin sister, dogs and traveling. My hobbies include art, cooking/baking, and flipping homes with my boyfriend for his rental properties. I'm so excited to continue cleaning with Sparkle and very happy to be apart of the team!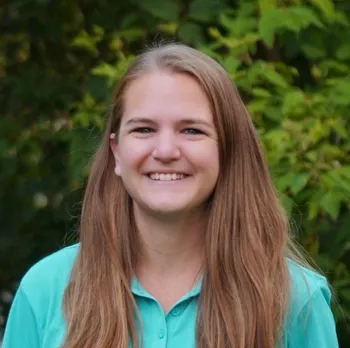 Hi! I'm Heather! I am from Amery Wisconsin, born and raised there all my life but recently decided to make the jump across the river to Cottage Grove! I live with my boyfriend and our 4 kids, Sadie (10), Cohen (9), Alex (8) and Sophia (4). We also have 3 crazy dogs who keep us on our toes. In my spare time in the summer, we enjoying spending time at our seasonal camper in Waterville And in the Winter, we have 4 kids who all love to play hockey, so what spare time!?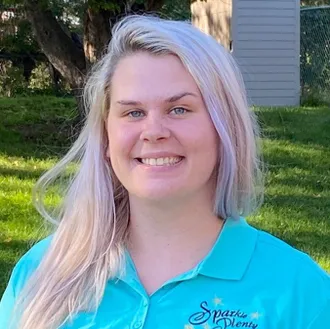 My name is Bridgette and I was excited to join the sparkle plenty team in August of 2021. I'm from Cottage Grove and currently live with my boyfriend in St.Paul Park. When I'm not working, I love going to music festivals, concerts, and getting together with friends and family. From the very beginning I have worked as a server in a restaurant, a hairstylist in a salon, an infant teacher, and customer service. I have always loved being able to serve my community and am so grateful to work with the support of such an amazing team. Like they always say, "Teamwork makes the dream work."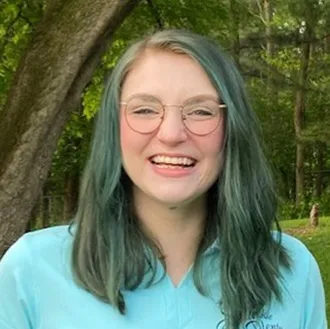 Sparkler & Office Manager
Hey there! I'm Sarah, also known as Captain Sailor! Joining the Sparkle team in September of 2020, I left my homeland of North Dakota with my husband, Dillon, and two precious kitty babes, Marley and Boris, for new beginnings in the Twin Cities! A lover of all people, animals, and hard work, in my free time my favorite hobbies include running, spending time with my partner and friends, thrift shopping, testing out new vegan recipes, doing all things artsy, and reading anything I can get my hands on! I have a long history of serving others, with an extensive background in retail management! I will always seek to do anything and everything I can to make your day and home sparkle whilst lending a helping and friendly hand!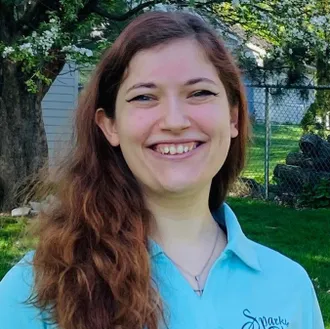 Hi! My name is Natalia and I joined the Sparkle Plenty team in April of 2022. Cleaning has always been therapeutic for me so I was super excited when I got the call to become a Sparkler! Otherwise, I've been all over the place studying Music, Animation, Screenwriting, Veterinary Medicine, and more! I use these skills to care for my kitty (Elby) and my adorable snake (Mischief) while also working on my own creative projects. In my free time, I'm usually drawing, animating, writing scripts, or prepping for my Dungeons and Dragons Campaign! All in all, I'm a big nerd who loves to clean and I look forward to bringing that sparkle back to your home.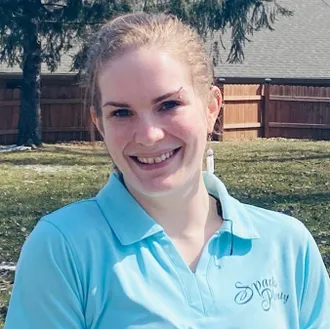 "Hi! My name is Hannah, and I recently joined the sparkle plenty team in March of 2022! I have a daughter named Rosie (7) and she fills my life with love and adventure. We love to find new things to do around the city or just hang out at home watching Disney movies! In my free time I love to cook new recipes, read anything fantasy or Sci fi related, or go to the gym and practice my boxing! I love being a sparkler. Making the postive change in someone's day, brightens mine even more!! Lynn and Chelsea are absolutely amazing and I am so excited to be a part of the team!"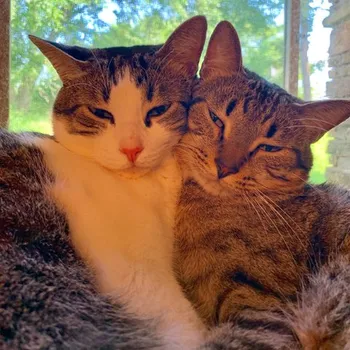 Resident Office Snugglers
Hello! We are Earl and Boo! We love to hang out in the office, and try not to cause as much trouble as Finn, but sometimes we just can't help ourselves and take over a desk to get the humans to pay attention to us!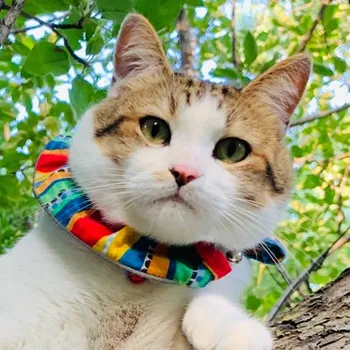 Hi! My name is Finn, I am a fierce hunter, except my human doesn't like me catching birds and squirrels so she dresses me in a silly outfit, but I show her! I make sure to knock everything off her desk and lay on the keyboard so she can't get any work done!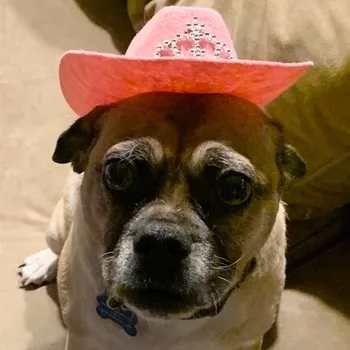 Howdie! I am the newest member of the Sparkle Plenty animal crew. When I came to Sparkle Plenty I was blind and scared. Lynn and her family took me in as a foster and fell head over heels for me. They loved me so much they helped me get my eyesight back!! I love running around outside and seeing all.the.things! I'm still not sure about all these cats around here, but I love my people so much, I'll tolerate those cats!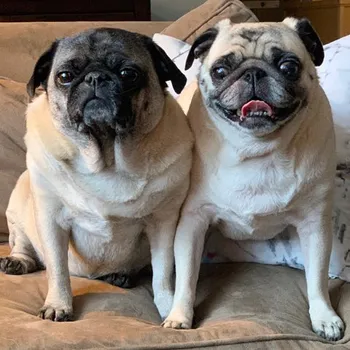 Hi! We are the official pugs of Sparkle Plenty Cleaners! When it's nice outside we like to go with our mom Lynn and find new clients. We are always there for her and make sure she is never alone! We love all the Sparklers and get lots of attention when they stop by. We model for the Sparkle Plenty Instagram and Facebook page, so make sure to follow us on social media!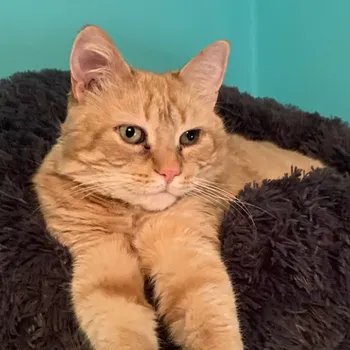 Hello, my name is Pumpkin. I make sure to keep all the cats and pugs in line around here. I may be the smallest, but I am in charge! I love to lie in my bed on the file cabinet or under a warm lamp. I let my humans work, but whenever they take a break I am always up for some snuggles.
Pumpkin crossed the rainbow bridge in 2021. She will forever be Head Cat in Charge and is missed everyday.