Dusting
"I dusted once, and it came back. I won't fall for that again!"
Unfortunately this training won't stop dust from coming back, but it will make you more effective, so you can win the battle against the dust bunnies!
Dusting Best Practices
When you are dry-dusting, you are moving the dust from higher levels to the floor where it will be vacuumed up.
When you dust, you will do ALL the dusting for that entire level. Because each floor plan is different, you should always leave your tote at the bathroom and start your dusting from that door frame and move to the left throughout the entire floor until you come back to the bathroom.
From your starting point, work the entire level top to bottom, left to right.
Stock Your Cleaning Apron so you have everything you need with you are you are dusting. This prevents going back and forth to your tote, or having to remember and come back to wipe or clean something later.

Check to ensure your tools are in your apron and in the appropriate pockets
Hang your general cleaner and disinfectant on your apron loops. (Always tighten the tops of the spray bottle)
Put your duster and whisk broom in your apron
Grab your cleaning cloths (amount varies, you'll soon learn how many you need)
Put a clean/dry cleaning cloth over your shoulder

Note: as that cloth gets too damp for streak-less cleaning, but is still usable for wiping, rotate it so it's hanging from an apron pocket and sling a new dry cloth from your apron over your shoulder. When the cloth gets too damp or dirty for use, store it in the bottom of your lower right apron pocket.
Remember these three simple things to dust as efficiently as possible:
Don't Backtrack
Work Top to Bottom- Keep an eye out for cobwebs
Be CAREFUL! When dusting you are touching the most items and are at the highest probability of causing breakage. Pay close ATTENTION to what you are doing to prevent accidents.
Dusting Types
There are two basic dusting techniques. Dry-dusting with your lamb's wool duster and damp dusting/wiping. You may use one or both of these techniques in one area, so be prepared to switch back and forth as needed.
Dry- Dusting
Unless otherwise specified, references to dusting/dust refers to dry dusting with your lambs wool duster. References to "duster" mean the lamb's wool duster.
Keep your motions steady & deliberate over the surface being dusted
At the end of the dusting motion, bring the duster to a complete stop.
Note: Do not flit and flip your duster around. This will just toss dust into the air and it will re-settle on the furniture looking like you never even dusted!
Remove accumulated dust from your dusted by tapping against your shoe.
Damp Dusting/Wiping
Unless otherwise specified, references to wiping refers to this technique
Spray cleaner onto your cloth
Wipe top to bottom, back to front
Move items forward just enough to clean behind and underneath
If you wipe down shiny item, be sure dry with a clean/dry cloth to avoid streaks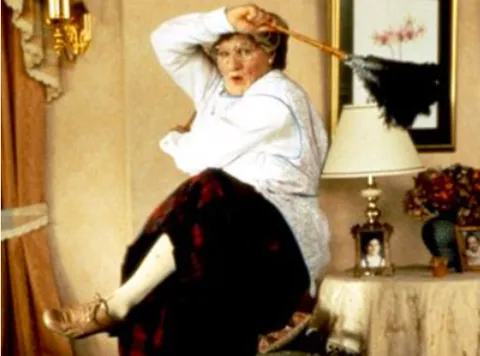 Dusting Technique for Specific Items
Mirrors & Pictures
NOTE: Picture glass typically needs wet cleaning only a few times a year. Run your clean, dry fingers lightly over the glass. Graininess or stickiness means it needs to be cleaned. Typically, you will use your duster only.
Spray cloth LIGHTLY with glass cleaner and hold the bottom of the mirror or picture with your non-dominant hand. Stabilize the frame with one hand to prevent scratching the wall behind.
Wipe dry with broad strokes using a clean/dry cloth to avoid streaks Be sure to get the corners
Check your work by standing at an angle to the mirror.
Mini Blinds/Wood Blinds
Lower to their full length and close the slats so that they are flat.
Pull gently away from the window
Use up and down strokes at a slow speed with your duster working your way from top to bottom across the blinds
Turn the slates in the opposite direction and complete steps 1-3
Raise blinds and wipe window ledge
Put blinds back how they were
Come to a complete stop after each stroke to prevent putting dust into the air.
Remove dust collected after each stroke by tapping you duster on your ankle
NOTE: Do NOT wipe blinds with a wet cloth. If dirt/debris remains after dusting, LEAVE it. The customer has been informed that removing stuck on dirt/debris from mini blinds is not part of our cleaning process.
Click here for a video to learn more
Couches
Starting on the left, whisk the top, side and bottom. Note: If the couch requires vacuuming, you are done. You'll take care of the cushions when you come back to vacuum. Pro Tip: Flip a cushion up to remind yourself you need to vacuum the cushions!
Whisk the cushions
Whisk around feet to remove dust and ease vacuuming & mopping.
NOTE: Fabrics vary greatly in characteristics. Adjust your tools as needed to ensure dust and pet hair is removed. For example, leather couches may only need your duster
Door Frames
Remove any cobwebs with your duster
Remove finger prints-as needed-using general cleaner, spray cloth lightly and wipe dry
Baseboards
Remove dust as needed with your duster as you work your way around the room.
Pro Tip:
Use your magic eraser to remove scuffs and stuck on dirt/debris from Light switches or white baseboards
Light Switches
Wipe with your damp cloth to remove dirt/debris & finger prints (as needed)
Wall & Ceiling Vents
Use your whisk broom to remove dust and debris from wall & ceiling vents. (LOOK UP!) This may also be done during vacuuming, as long as you do not forget.
Wall Smudges
Spot clean as needed with a damp cloth (do NOT over clean)
Drapes
Use your duster to remove dust/cobwebs from the top of the drapes and rod.
Working from top to bottom, dust all the window frames. Do not use your duster on damp windows. Use your cleaning cloth instead to clean the frames.
Stairs
Use your duster to remove dust from the hand rail, balusters and base rail.
Use your damp cloth to remove finger prints/smudges (as needed)
End Tables/Coffee Tables
Clean items on the table, working from the tallest item down, and back to front.
Wipe the table surface, picking up small items to clean underneath them as needed.
NOTE: When wiping the table, use general cleaner, spray lightly onto your cleaning cloth NEVER directly on the table surface, and wipe dry.
Open Shelves
Dust items on the shelf.
Dust the shelves surface, picking up small items to clean underneath them as needed.
Dust or wipe (as needed) leading edges.
Dining Room Table & Chairs
Dust or wipe the table surface.
Dust or wipe chair seats. Use the whisk broom to remove dust/debris from cloth seat cushions.
Use your duster to dust cross bars on the table & the chair rungs
Whisk around feet to remove dust and ease vacuuming & mopping.
Check for pet hair at the bottom of chairs-if there pull off for easy vacuuming.
NOTE: Add a finishing touch to the dining room by making sure all the chairs are pushed in, and any tablecloths, runners and/or centerpieces are tidy and straight.
Hanging Light Fixtures/Chandeliers
Use your duster and carefully dust:
Exposed bulbs
Shades
Arm, candle cup, chains, & prisms
Remember to Dust fixtures over the table or island BEFORE wiping down the table or island.
Note: If you are unable to reach fixtures you may need your high duster.
TV and other Electronics
Use your duster for all electronics–however, you will almost always wet wipe around appliances.
NOTE:
ALWAY dry-dust electronics with your lamb's wool duster. NEVER use a cloth or cleaner.
Pro Tip:
Electronics tend to gather dust and are dark in color, making it very obvious they were overlooked.
Pianos & Other Musical Instruments
Use your duster on horizontal surfaces.
Do not attempt to remove smudges or fingerprints unless specifically advised by the client.
Windows
Spray with glass cleaner & wipe dry
Clean sill and make sure track is free of bugs, dirt and debris
NOTE: You are required to clean the sliding glass door, window over the sink, sidelight and/or windows in the front door. Use your discresion to spot clean other prominante windows. For example, cleaning doggy kisses from the front window will make the entire living room look polished and finished.
Dusting is one of the most important jobs in cleaning a home. Working from top to bottom in a systematic way around the room and entire level will ensue nothing is missed. Areas most often missed:
Window seals/lock ledges
Molding & Baseboards
Hanging Light Fixtures- especially the bulbs
Heater & Exhaust Vents
Areas around electrical cords
Electronics- especially TVs and Speakers
REMINDER: It's imperative that you pay attention. Most breakage and accidents occur while dusting.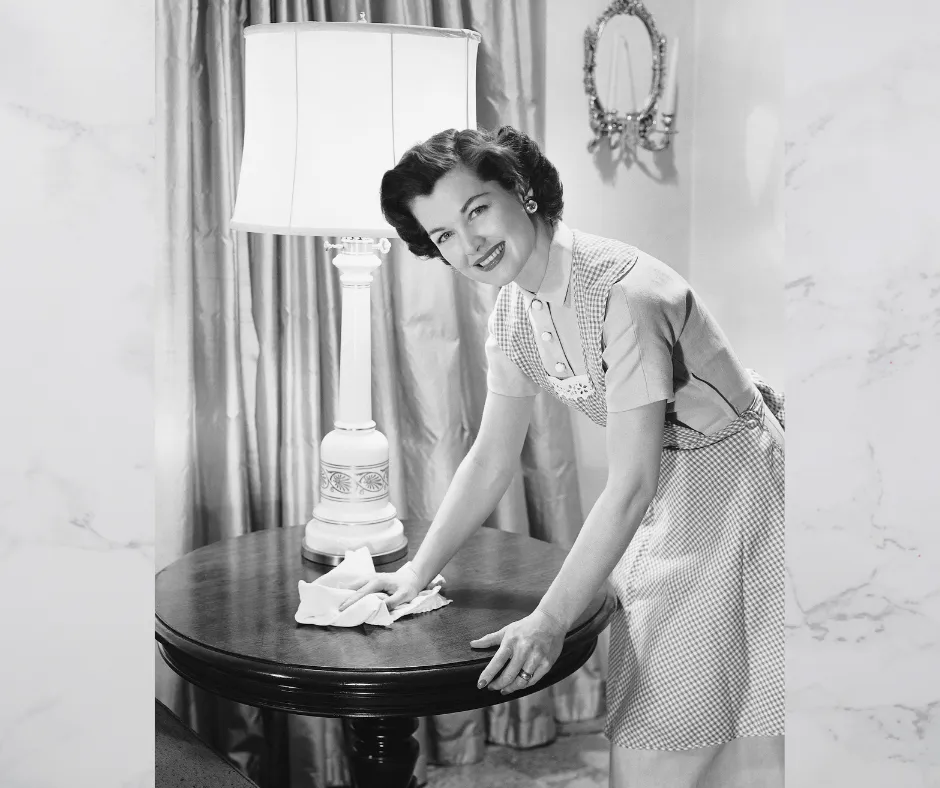 Test Your Knowledge
Click the button below to test your knowledge of the PMC system, cleaning tools and cleaners. If you score at least 80% move onto Dusting. If you score less than 80%, go back and review the content again, working with your trainer to answer any questions you may have. Good luck!